When you move into a new home, the last thing you want to worry about is cleaning. That's why it's important to hire a professional move-in cleaning service to take care of everything for you. At Maid to Maintain, we understand how stressful moving can be, and that's why we offer comprehensive move-in cleaning services that will leave your new home sparkling clean!
Ensure Your New Home Is Clean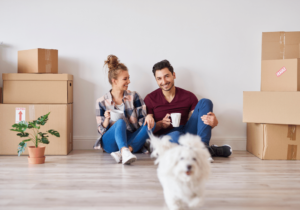 Having a clean home when you move in is important for many reasons. First of all, it will help ensure that your new home is free of dust and debris from the previous tenants or owners. This can also be beneficial if there are any leftover odors from pets or smoke, as cleaning services can address these issues as well. Additionally, a professional move-in cleaning service can make sure that all surfaces are sanitized and prepared for you to use immediately.
Save Time and Energy
Another great reason to hire a professional move-in cleaning service is that it saves you time and energy. Instead of having to scrub floors and wipe down cabinets yourself, you can leave it up to experienced professionals who know what they're doing. Not only will this save you time, but it will also help reduce any stress that comes with moving.
Get The Move-In Cleaning Done Properly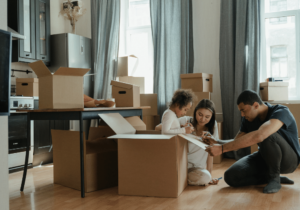 Finally, a professional move-in cleaning service will provide you with peace of mind. Knowing that the job has been done properly and thoroughly can make your transition into your new home much smoother. At Maid to Maintain, our experienced staff is committed to providing you with outstanding customer service and high-quality results so that you can have the best experience possible in your new home.
If you're looking for an efficient and reliable way to get your new home clean before moving in, hiring a professional move-in cleaning service is the way to go. Contact Maid to Maintain today for all of your move-in cleaning needs! We look forward to providing you with a stress-free move and a sparkling clean home!