Maintaining a clean and organized home can be a difficult task. Juggling work, family, and social obligations can leave little time for cleaning. That's where hiring a maid comes in handy! A maid can take care of all your cleaning needs, leaving you more time to relax and enjoy your home. In this blog post, we will discuss the many benefits of hiring a maid for your home.
What Does A Maid Do?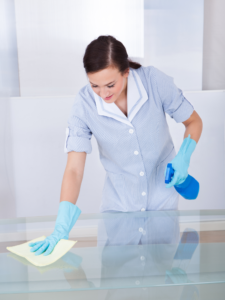 A maid can perform a variety of tasks, including vacuuming, dusting, mopping, and cleaning bathrooms. They can also do laundry and other household chores. Some maid services also offer additional services such as grocery shopping, laundry, washing dishes, getting rid of pet hair, and maybe even pet care.
Why Might I Need To Hire A Maid?
There are many reasons why you might need to hire a maid. Perhaps you don't have the time to clean your home yourself. Or maybe you're planning a special event and need some extra help with the cleaning. Whatever the reason, hiring a maid can be a great way to take care of your cleaning needs.
What Are The Benefits Of Hiring A Maid?
There are many benefits to hiring a maid for your home. A maid can help to free up your time, keeping your home clean and organized while you focus on other things. A maid can also help to reduce stress, as you won't have to worry about cleaning your home yourself. In addition, a maid can also help to improve the air quality in your home by regularly cleaning and dusting.
How Much Does A Maid Cost?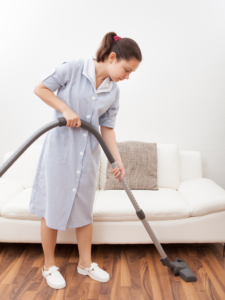 The cost of hiring a maid will vary depending on the services you require and the frequency with which you need them. Some maid services charge by the hour, while others charge a flat rate for weekly or monthly service.
If you are looking to hire a maid in London, Ontario, be sure to contact our professionals at Maid To Maintain. We take great pride in our cleaning and make sure we leave your home shining and spotless.