If it has been a while since you've given your home a good cleaning, a professional service can make it a part of your routine. But there's a big difference between what we'd call a "regular" cleaning and a "deep" cleaning. Here's what you can expect from these options!
What Is A "Regular" Cleaning?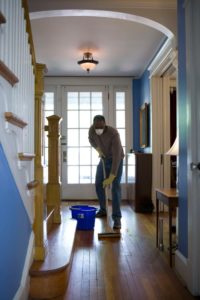 A regular cleaning service will maintain a certain level of cleanliness in your home. If you choose this, you're getting the basic package of services, including:
Dusting and wiping down surfaces

Vacuuming and mopping the floors

Cleaning the sinks, toilets, mirror, tub, and shower of your bathroom

Cleaning surfaces in the kitchen
These are ordinary cleaning tasks that, if they weren't done regularly, you'd notice the effects: dust, dirt, and debris can accumulate quickly in a home! Even though they are routine chores, they are still essential, and if you haven't got the time to complete them, you might want a cleaner to come through your home.
What Is A "Deep" Cleaning?
You could probably rattle off the duties in a regular cleaning service yourself, as they are "ordinary" tasks on every chore list. Deep cleaning takes us further into the nitty-gritty, and it covers things you might not have ever dreamed of and areas that often get neglected! It's about reaching the grime and disinfecting surfaces that don't attract problems as quickly.
A deep cleaning job covers:
Disinfection and sanitation of surfaces

Cleaning

behind

appliances like the fridge, oven, and washing machine. 

Removing the grime that often builds up in these appliances

Remove scale and soap scum from faucets, tiling, and showerheads

Washing the interior windows and frames

Cleaning the door and interior of the oven and microwave
Deep cleaning of an entire property isn't done regularly, even by the most meticulous among us. However, it can be a great way to feel renewed, especially now during a pandemic. So how do you know when your home needs a deep cleaning?
Which Type Of Cleaning Do You Need?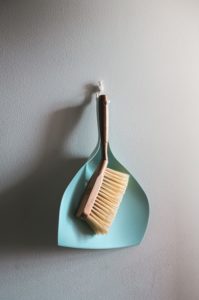 The service you need depends on your existing cleaning routines and how long it's been since your home has had a careful clean. Many clients bring us in to do a deep cleaning for their first service, having us reach areas they haven't been able to clean or haven't had time to clean. While deep cleaning is pricier than a regular cleaning job because of the amount of time needed, you can keep it to every six months to a year (depending on the number of people in your home, pets, etc.).
Regular cleaning, on the other hand, is a more superficial cleaning of the common areas in your home. A cleaning service could generally do these tasks all in one shift, taking as little as two hours depending on the size of the space. If this is all you need, the cleaners would only have to come once a week!
Speak with a professional from Maid to Maintain – we'll help you determine the right option for your needs. If you need something in between a regular and deep clean, we offer a wide range of packages and services that will give you the exact level of cleanliness that you want in your home!